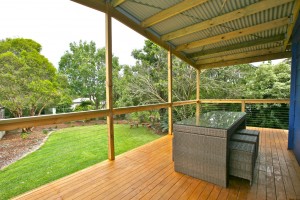 Currarong is one of those places where you can do a lot or very little.
For those seeking a relaxed break away with little more concern than what you might cook up for dinner – our house is ideal to while away the days.  We recommend the hammock strung up on the back deck, or wandering down to the rock pool for a relaxing paddle.   If you're lucky you might spot one of the many dolphins that Jervis Bay Marine Park is known for.
For those looking for a bit more activity you might like to check out the local bushwalks that take you past the shipwreck of the Merimbula, or drive out to the Point Perpendicular Lighthouse to take in the breathtaking views.  If water sports are more your thing, then snorkelling, fishing, surfing, kayaking and boating are all popular local activities.